Cindy Carter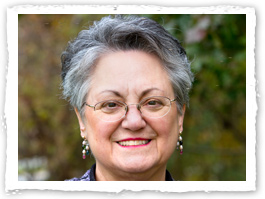 Cindy Carter is the President and co-founder of the Cancer Support Foundation, Inc. (CSF). She understands the needs of cancer survivors and their families from firsthand experience. In the years from 1979 to 1997, she was a four-time caregiver of family members with cancer, several of them in hospice situations.
In 2003, Cindy was diagnosed with breast cancer and underwent radiation treatment. In the ensuing years, she has followed a healthy lifestyle that includes good nutrition, acupuncture and other complementary methods.
Cindy's experiences helped her realize that many people in treatment lack adequate support systems or access to basic quality-of-life services. Her desire to raise money for survivors and caregivers, regardless of the type of cancer they face, led her to become a co-founder of this organization. Fundraising began with garage sales and progressed to larger events, corporate sponsorships, speaking engagements and other efforts to gain public awareness and donations to meet the critical needs of her clients. Cindy is now working in the local community to expand the number of sponsors and volunteers supporting CSF so that help will be there for those who call the Foundation when they need somewhere to turn.
Prior to her leadership of CSF, Cindy, who is a professional account, worked in Corporate America as well as owning her own business installing accounting software. She and her husband live in Ellicott City, Maryland.
Nancy Frederick
Nancy Frederick, who co-founded CSF, battled ovarian cancer for 14 years. She traveled a difficult journey of hope and disappointment, undergoing several cycles of intense chemotherapy and related treatments. Nancy died in May, 2009.
Nancy remained optimistic ever day: "Family, friends, and support organizations all matter. That is why I am so passionate about the work we're doing the Cancer Support Foundation, Inc. We are making a huge difference in cancer survivors' quality of life and there is so much more we want to do.