Pamela Myers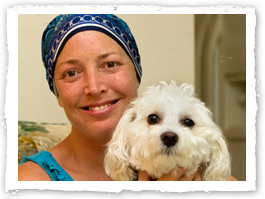 Pamela Myers is a 38-year-old woman with extremely aggressive breast cancer. As the sole caregiver of a disabled mother and twin sister, Pamela had recently taken most of her sick and annual leave to care for her mom during a medical crisis. Pamela worked as a nurse in a local hospital and most recently worked for a local cardiologist. Her condition was so sudden and progressed so quickly that Pamela had to leave work immediately.
She will be able to collect Short Term Disability through her work, which will be enough to pay the mortgage and to keep a car running so that she can get to appointments. However, all medical bills have been deferred until she finishes her treatment. Keeping the lights on, food on the table, and any extras needed by her sister and mother will be her biggest challenge. They are doing everything that they can, but could still face the possibility of missing mortgage payments.
This story highlights what a family faces, even with the support of Short Term Disability. No medical bills get paid, and the struggle to keep their house is real. Cancer Support Foundation has encouraged them to do fundraisers to help with the situation.